Ametherm
(PH) 800-808-2434
(FX) 775-884-0670
Email: sales@ametherm.com/
http://www.ametherm.com/


---
Since 1994, Ametherm has provided the most reliable and effective inrush current limiting solutions available. We deliver on that promise through innovative design, quality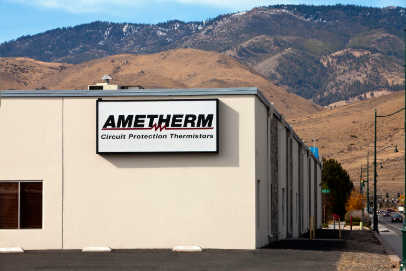 manufacturing, and exceptional customer support.
For Engineers Who Need the Most Effective Inrush Current Limiting Solutions
Our engineering team will work closely with you to find the best solution for your inrush current limiting applications. We're ISO:9001:2008 certified, and our broad range of power thermistors are UL and CSA approved, providing the most reliable yet cost-effective inrush current limiting solutions available. Our samples are always free, and products are shipped quickly from our plant and worldwide distribution network to meet your testing and production demands
Ametherm brings to market a wide array of various product types including: NTC , PTC , sensors products.
Custom assemblies inrush products and custom parts available on request.